eleMINTary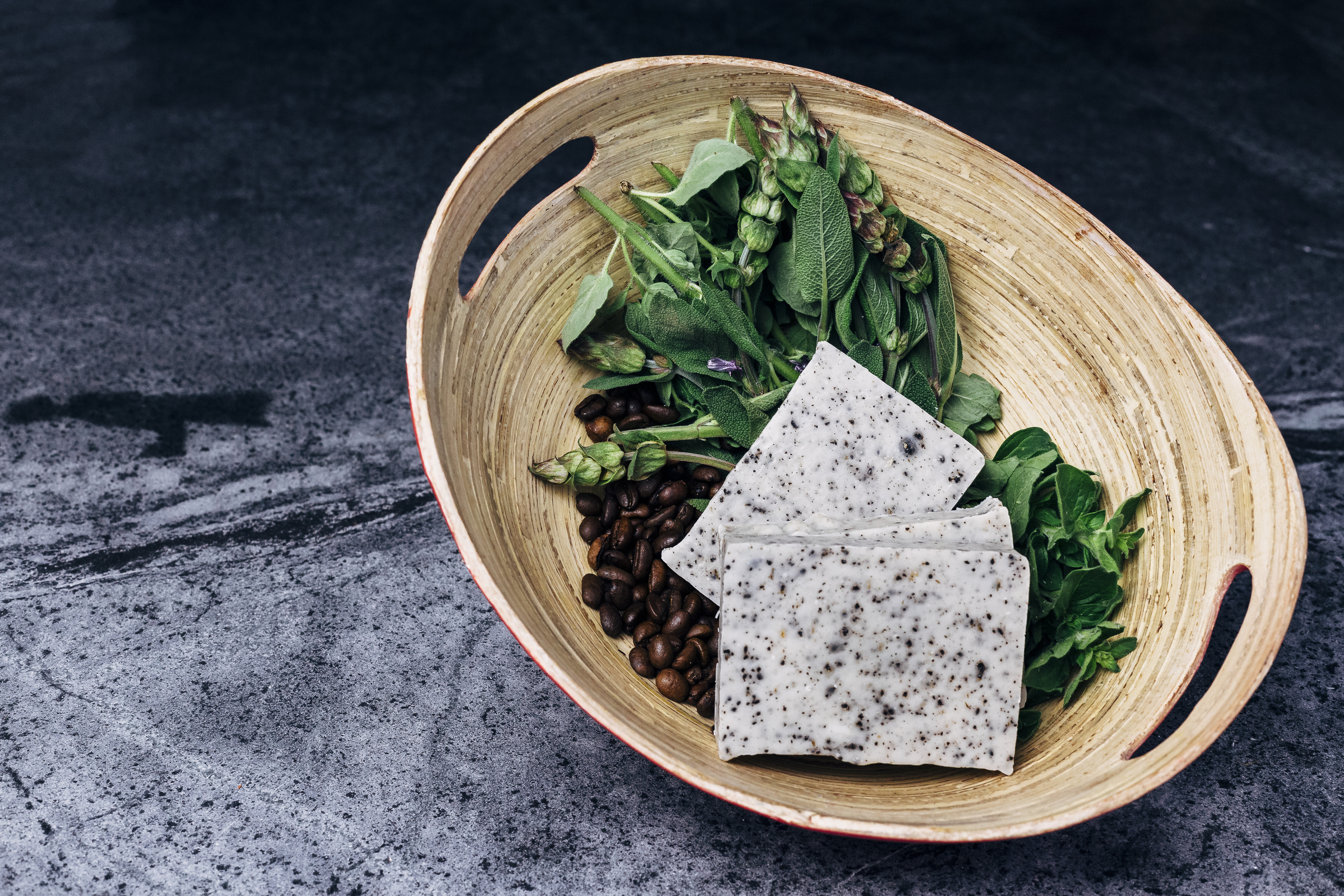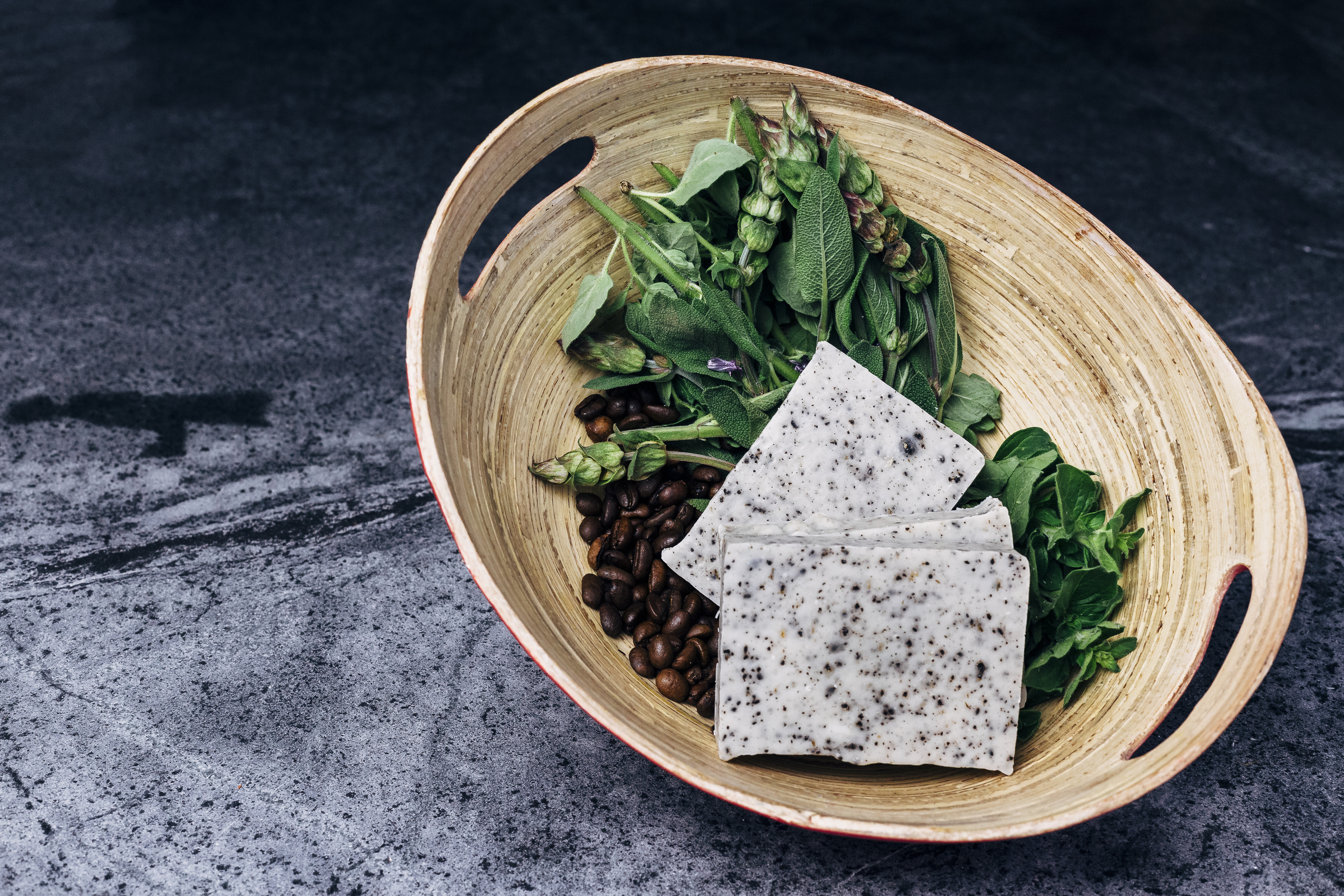 eleMINTary
Peppermint/Coffee Scrub
All Lyes and Lathers handmade soaps arrive packaged in hand-painted paper, but we left them unwrapped for the photoshoot so you can see what they look like!
I still love to play with real food. The peppermint oil I use in this one comes from Yakima, Washington. It's a bit pricier but it's got this stunning similarity to food-grade flavorings. I can't tell you how many times this bar has been compared to chocolate covered patties and cookies. The coffee grounds I use are extraordinary in their own right. They start their life being grown organically and traded fairly. Next, they're hand-selected by Andrea Grove of Elementary Coffee Co. to be roasted to perfection right here in Harrisburg, Pennsylvania. After the beans' secrets have been unlocked by her masterful team of baristas, they come to me for a whole new life in this little slice of heaven.
Directions for use: Use a cotton washcloth or loofah pouch to work up a good lather. Apply to wet skin. Rinse thoroughly with clear running water. Avoid contact with the eyes. If contact occurs, flush with fresh water. Discontinue use if irritation occurs.
Tips: Our bars are not designed with obsolescence in mind. They can last you anywhere between 2 and 6 weeks. The longevity of your bar depends on how you use and care for it. If you prefer to go sans-washcloth, expect it last a shorter period of time. If you are the type that showers more than once a day, you'll be restocking sooner than someone who showers every other day. Some frugal people choose to divide whole bars to extend the life even further. No matter your bathing business, if you keep these gems as dry as possible and never leave them in a pool of standing water, you'll be doing the most good.
Ingredients: Olive Oil, Coconut Oil, Distilled Water, Sodium Hydroxide*, RSPO Palm Oil†, Avocado Oil, Unrefined Shea Butter, Castor Oil, Fair Trade Organic Coffee Grounds from Elementary Coffee Co., Essential Oils
*None remains in the finished product. All real soap is made with lye.
† Sustainably harvested